My mom's new favorite thing to make me repeat is, "It was worth it." She seems to think that at some point in 2014 I said that a master's degree wouldn't be worth it. I'm pretty sure that never happened, so of course I'm happy to admit that, yes, it was worth it. I learned a lot, and it feels awesome to put "Master of Science in Education with concentration in Teaching English to Speakers of Other Languages" on my resume.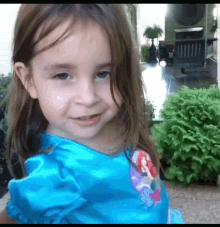 Here's some stuff I learned during this valuable process.
Being a grad student doesn't make you special. It makes you the system's bitch for at least two years.  I'm also discovering that it doesn't automatically prepare you to enter the workforce. 
It's much harder than a bachelor's degree. MUCH HARDER. The study and learning methods I used during my undergraduate were not useful to me in grad school.  
It's much less fun than ~college.~ No time for parties. No money for parties. No energy to make new friends.
It takes a f****** toll on your mental health. I later found out I wasn't alone in that. It's not about avoiding it. It's about endurance. 
How to put theory into practice. I'm not sure how or when I learned that, but I did, and it's actually cool. I see theory in my practice everyday. I find myself explaining things that seem like common sense. They're not common sense. Apparently I absorbed something. 7. How to take better criticism. I'm a sensitive person. This is still tough for me, but I've improved and am generally more open to feedback. 
My darling family drove 12 hours from Utah to attend the official ceremony today. Now we're packing, packing, packing, and moving on Wednesday.
On to the next chapter.